Dental hygienists have a key role to play in oral health care, in ensuring that gum disease does not arise as well as to help maintain restorations (bridges, crowns, fillings, and so on), which are the perfect place for the build up of plaque.
Our hygienists are highly skilled, hygienists carry out two major activities - scaling (above and below the gum) and polishing the teeth  using the latest toothpastes and polishes to remove any  plaque and tartar, which cannot be removed by brushing or flossing alone. Many patients comment on how much smoother their teeth feel after a through clean. In addition to an ultrasonic scale and polish we also offer the latest Air-flow power clean system which fires a jet of compressed air, water and fine sodium bicarbonate particles at your teeth to polish the surface and remove debris. It cleans your teeth thoroughly removing any superficial stains giving you an instantly whiter smile without bleaching.
Before                                                      After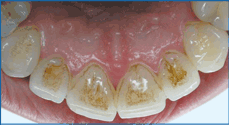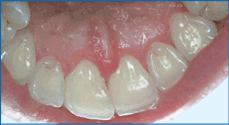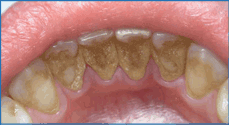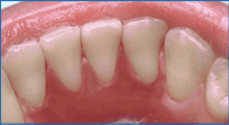 Our hygienists are also keen to educate patients on the correct technique of brushing and flossing and give advice on how to maintain a good oral health routine to maintain a healthy smile
There is an extensive array of dental hygiene products on offer and your hygienist will be all too glad to suggest the products most suitable for you.
With the right home oral care and frequent screening by the hygienist and dentist, it is quite possible to retain your teeth lifelong.